RSR Research Executive Perspectives 2023
Unlocking the power of Continuous Merchandising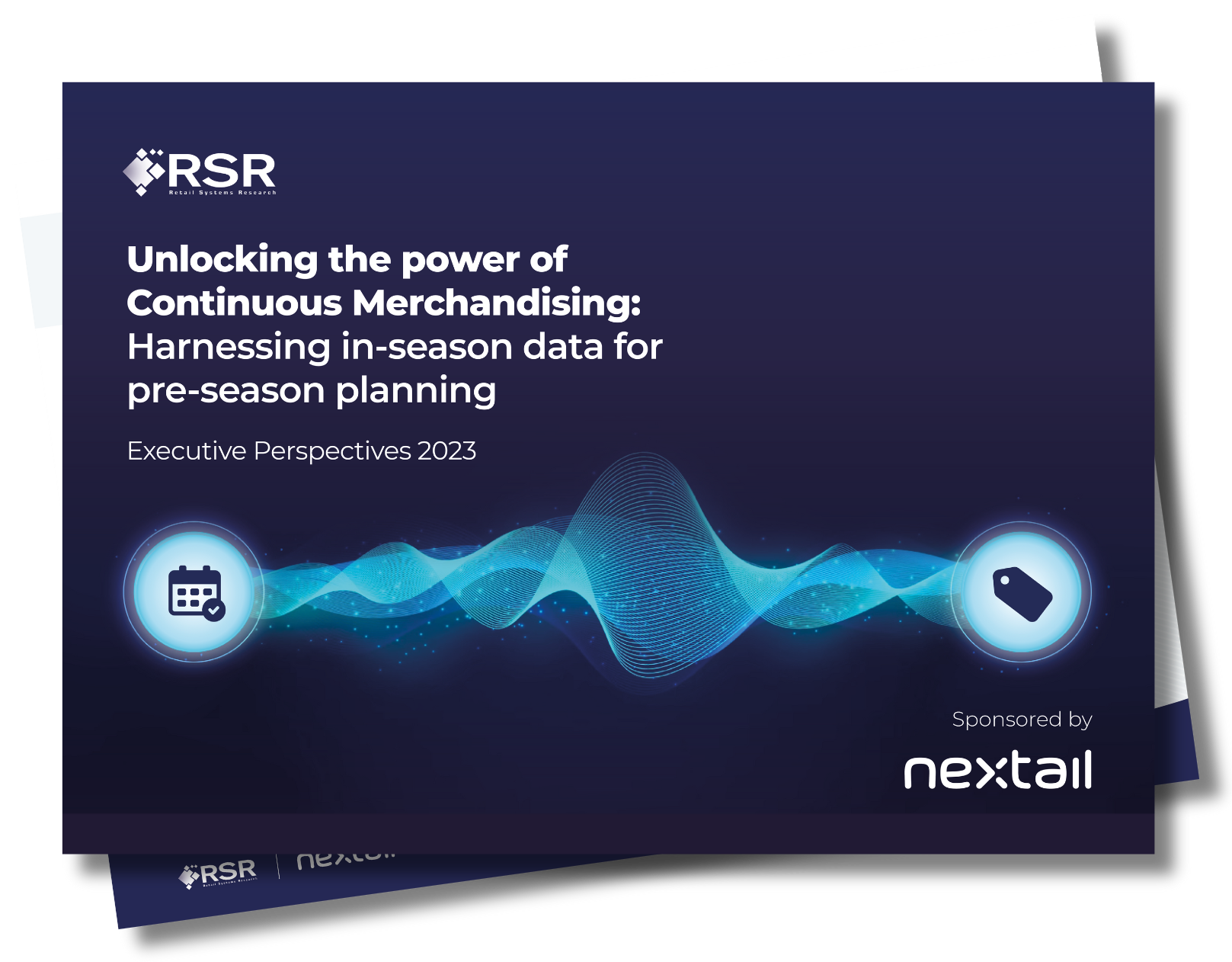 Inside the guide
"The five R's" are no longer practical as consumer demand is more dynamic than ever and can be fulfilled in multiple ways


Pre-season planning directly affects in-season outcomes so eliminating silos results in faster adaptation to demand changes


New merchandise planning solutions can improve retailers' income statements, balance sheets, and customer satisfaction levels, but do require process re-design and technology modernization
The opportunity
For many retailers, current merchandising processes
are rigid, and merchants cannot rapidly adjust and adapt to changes in consumer demand as the season unfolds.
Download this guide by market intelligence company, RSR Research, which shares how embracing new technologies, integrating forecasting capabilities, and prioritizing process improvements, retailers can get an accurate picture of their current inventory positions, increase profitability, and navigate the demands of a dynamic retail environment.

At the end of the guide, you'll find 7 actionable recommendations that you can use immediately. Grab your copy now and take the first step towards maximizing full-price sales and begin breaking down silos to harness in-season data for pre-season planning.

Hear from Brian Kilcourse, Managing Partner, RSR Research
Brian Kilcourse is a respected thought leader, specializing in business innovation and the creation of sustainable value through the use of information. He is a managing partner at Retail Systems Research LLC (RSR), a market intelligence company focused on helping companies develop winning strategies with its industry-leading research focused on the extended retail industry.